Nkoranza youth attacks Police station, sets three suspects in custody free
Some irate youth in Nkoranza in the Bono East region have attacked the Police station following the death of a young man who was arrested and kept in police custody.
The irate youth have also freed three suspects who were in custody.
According to them, the death of 28-year-old trader, Alber Akwasi Donkor was terrible, and the Police in the area are to be blamed.
Meanwhile, the Inspector General of Police (IGP), Dr Akuffo-Dampare has ordered the Police Professional Standards Bureau (PPSB) to investigate the circumstances leading to the death of the trader.
A Police statement issued to that effect said the IGP "spoke with the family [of the deceased] on the telephone and has constituted a high-powered delegation led by COP Christian Tetteh Yohuno, the Director-General/Administration to visit Nkoranza tomorrow [Wednesday, for further engagement with all stakeholders."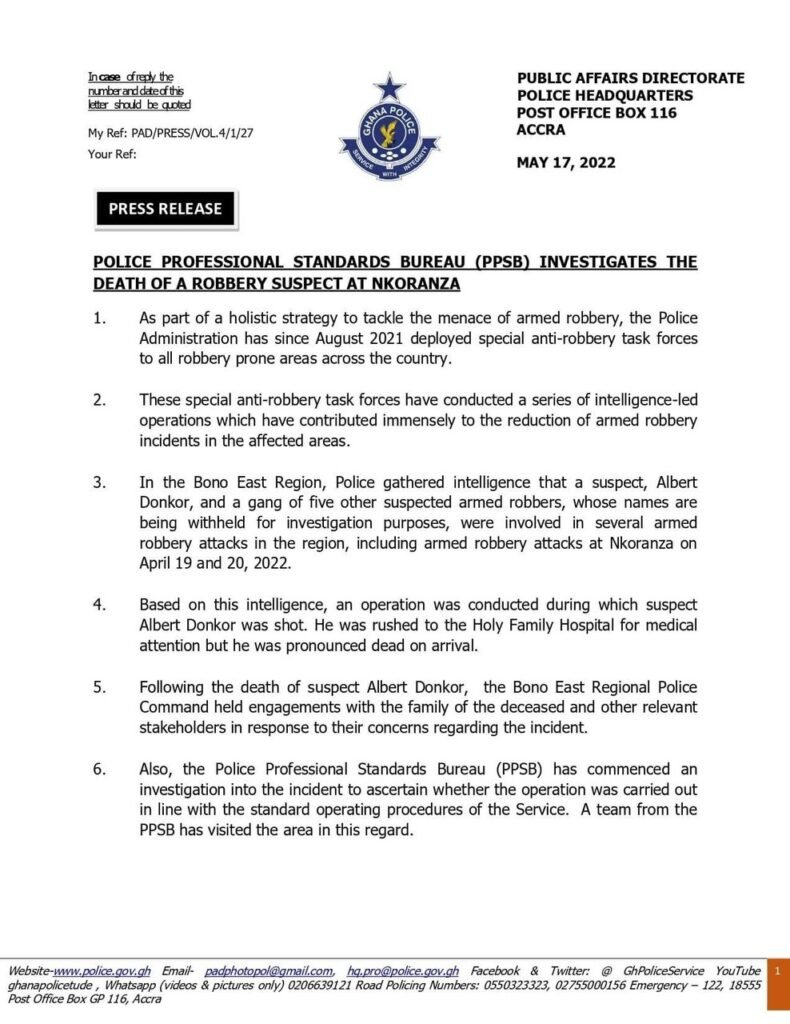 By: Rainbowradioonline.com/Ghana