Arise Ghana Demo: 15 protestors arrested
About 15 persons have been arrested in connection to the violence that erupted at the Arise Ghana demonstration.
It is unclear what exactly triggered the chaos at the scene, but some protestors allegedly pelted stones at the police injuring some officers and vandalising Police vehicles in the process.
The Police responded by firing tear gas at the demonstrators, a situation that led to several persons sustaining injuries.
The Police have since tweeted that they were rather attacked by the protesters describing the action as shameful and unfortunate.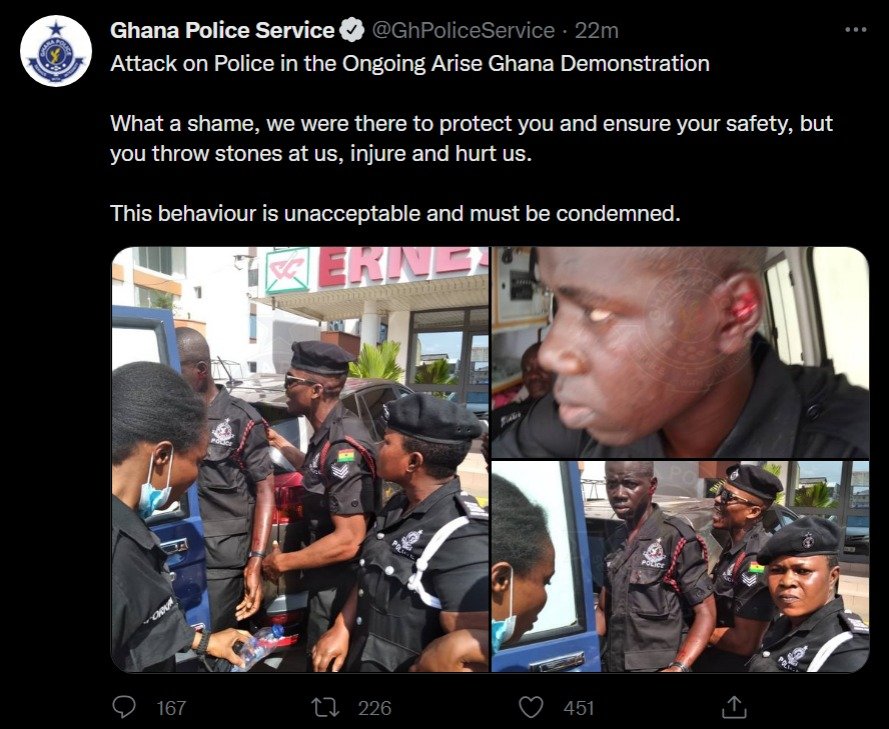 Meanwhile, the 15 protesters who were arrested by the Police and are currently being detained.
By: Rainbowradioonline.com/Ghana